Hi Readers!
I'm writing to you under the warm mid-70's sun, the sweet sound of goldfinches and chickadees singing nearby, and my children passionately arguing about whose rock pile is better.  Ah, yes – summer.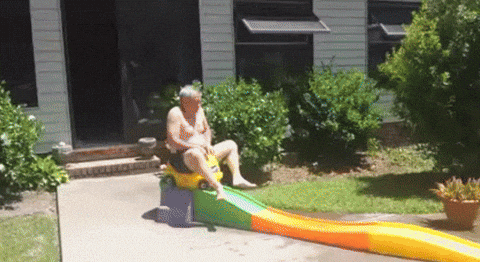 For most of us, summer means fewer obligations, and a little more time to devote to recreation. There's no better time to tackle a book, right? Regardless of the season, I tend to choose books that give me a chance to broaden my understanding of a particular topic. Whether fiction or nonfiction, books are one of the best ways to gain perspective and cure ignorance.
So what better way to kick off our summer than with a list of books that aren't quite light and airy, – books about transgender and intersex issues.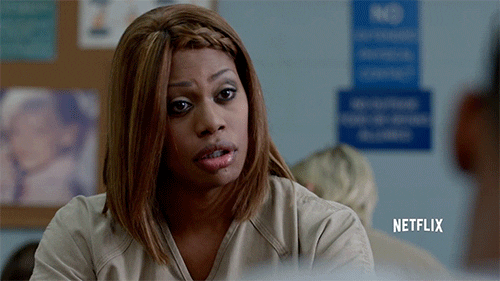 Before we discuss, let me clarify a couple of things. I am not intersex and I do not identify as transgender. I'm not "speaking from experience", I'm simply providing a list of resources for those who are also interested in gaining perspective and awareness. I'm also not trying to assert my political or social opinion; subtly or otherwise.  I just like books, and I like to learn. So hold the hate mail, please.
So, what is the difference between intersex and transgender? Simply put, intersex refers to one's anatomy, and transgender refers to one's self-identifying gender.
An intersex person is historically referred to as a hermaphrodite. This is not considered politically correct anymore, though; intersex is the appropriate term. Most babies are born with a clear sex of either male or female, but not all. Some have a mix of both male and female anatomy; to which there are varying degrees. In the past, correcting this at birth with surgery was considered the best option. The parent "chose" what sex their baby would be. More recently, this surgery is commonly delayed so that the child can appropriately decide for themselves. If a parent elects to have the surgery at birth, they don't always choose the sex that aligns with their gender. In this case, a person would be transgender; their physical anatomy does not align with their self-identifying gender.
It's important to clarify that an individual doesn't need to be intersex to be transgender. Most transgender people were born as fully male or fully female. A person who is not transgender is considered cisgender; their anatomy and their gender is the same.
Now, on to the list!
Intersex Books:
Middlesex by Jeffrey Eugenides. Published by Picador in 2002. Winner of the Pulitzer Prize in 2003.
Callie wants to live a normal life. And, mostly, she does. Living comfortably in the glory days Motor City, Callie has little to worry about. Except for a guilty secret that she harbors.
This is probably the most recognizable book about intersex issues. Author of The Virgin Suicides, Eugenides isn't afraid to push the social envelope. I've not read it yet, but being the recipient of a prestigious literary award, I expect Middlesex lives up to the hype.
None of the Above: by I.W. Gregorio.Published by Balzer + Bray in April 2015.
Kristin has it all – popularity, a college scholarship, a promising athletic future, and a new boyfriend. It's the end of senior year, and prom is approaching. She knows her boyfriend wants to make the night memorable, but their romantic evening isn't what either of them expected. Her boyfriend is horrified, and she's not sure why. Is something wrong with her? After a trip to the doctor, she realizes that, yes, something is very wrong. Her perfect life quickly comes apart at the seams – vicious rumors are spreading, her athletic career is on the line, and Kristen isn't convinced that she deserves any of it anymore. Is she even a girl, after all?
This is Gregorio's first novel, and a fantastic one at that. A young adult tale that's relatable and sensitive, Gregorio has set a high bar for herself. Gregorio's fallible characters remind us of the complexity of life, and what it means to be a boy or a girl.
Golden Boy by Abigail Tarttelin. Published by Atria Books in January 2013
Tarttelin weaves a beautiful and unexpected story about a teen named Max. He's popular, athletic, and beautiful. The girls love him, and the guys want to be him. He's content with himself, content to keep his secret. This becomes difficult, however, after a cousin learns that Max isn't "all man". Max scrambles to keep his secret, and to keep himself together.
I don't think I can adequately express my love for this book. It's sensitive and poignant, raw and upfront. Bring tissues, and high expectations – this book is amazing.
Transgender Books:
Jennifer Finney Boylan is a mother, wife, professor, and lifelong resident of Maine. She's family-focused and is active in the LGBT community. She also was born a male. Her two books, She's Not There and Stuck in the Middle With You chronicles her transition, and her atypical life.
She's Not There by Jennifer Finney Boylan. Published by Broadway Books in July 2003
This memoir focuses on her transition from male to female, and her previous life as a man; as James. I read this while studying psychology in college. It's honest and unexpectedly relatable. Every January, Jennifer takes the time to speak at the University of Maine, to encourage others to look outside the culturally developed binary of sex.
Stuck in the Middle with You: A Memoir of Parenting in Three Genders by Jennifer Finney Boylan. Published by Crown in January 2013
Her most recent book, Stuck answers a lot of the questions that a reader would ask in regards to her family and parenting. Like, is she still married to the person she married when she was a man? Or, how do her two sons handle having two mothers, and "losing " their father? This memoir is poignant, absolutely hilarious, and heartbreaking. I read it in two sittings, and it remains one of my favorite memoirs.
For Today I am a Boy by Kim Fu. Published by Houghton Mifflin Harcourt in January 2014
This novel was a finalist for the Pen and Hemingway Prizes, and the recipient of the Edmund White Award for Best Debut Fiction in 2014.
She has a poetry anthology that's due to be published in 2016.
Peter's native Chinese name means "powerful king", but Peter feels anything but. Not powerful, and certainly not a king. As the only son of four children, Peter is struggling to find his "inner man". His family recently relocated, again, to Berlin. Lonely and out of sorts, Peter simply wants to be his true self– a girl.
That's it! Do you have a book that you would add to the list? Suggest some in the comments!
Thanks as always, and happy reading.