Hi Readers!
A few weeks ago, I wrote an essay for a third party regarding my thoughts on the influence that books [can] have on children. Given recent media events, I thought this would be a good time to post it. The original is more serious than my usual blog posts, so I've inserted some GIF's to lighten the mood. Here it is, in unedited form – enjoy!
April 2015
Changing our Books, Changing our Youth
"But he's a boy. "
"Well, yes. I know."
"When we said we wanted book suggestions for school reading, we didn't mean a book about girls making cupcakes".
"He might enjoy this series."
"No, he will never like something like that".
Oh, okay. Sadly, I've had this exact conversation – and many like it.
As a bookseller, I'm passionate about putting the right book in a reader's hands. For the most part, I am successful.
I can't help but cringe, though, when I'm met with friction because a book is "too pink" or made "for girls".  I also can't help but note that a book is almost never "too blue" for a girl.
Everyday, we are continuously bombarded with media messages about what it means to be a "boy" or a "girl". * Children are especially vulnerable and susceptible to this manipulation. A slow, almost unseen thinning of their interests and passions – to steer them in the "right" direction.
Gender conformity and stereotypes can feel like an all-consuming issue. As a parent, as a bookseller, and as a human being – It's on my mind every day. But what can we do about it? What can we do for boys who grow up with a deep-rooted shame because they would rather be learning to quilt with their grandmother, than be outside playing baseball? What can we do for girls who are laughed at because they want to play flag football at recess?  Well, a lot. Take the initiative with books. Books can be both a direct and indirect way of communicating and presenting topics. Any topic, at any age.
Provide a variety of well-selected books, from infancy onward. The more variety, the more opportunity a child has to experience. Be mindful of authors and their backgrounds. As they age, children will not only become aware of what is in their book collection, but also what is not.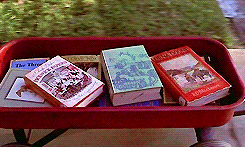 Interestingly, infant board books are largely gender neutral. Think of the major ones: The Very Hungry Caterpillar, Chicka Chicka Boom Boom, Guess How Much I Love You, Goodnight Moon – they're all gender nonspecific. But as a child ages, books gradually become more polarized. By the time a teen is reading "age appropriate" books, they've already been exposed to years of gender conformity through all forms of media.
Books can have a powerful influence. They can either perpetuate stereotypes or help to break them. As an individual, we may think that there's little that can be done to change what types of books our youth are exposed to. Yet, book sales are driven by the consumer's wants. So if we wanted books about marginalized families, would the market respond? Yes. So why aren't we demanding them? Maybe just not enough of us are, yet.
While I respect and encourage adventurous books like Harry Potter,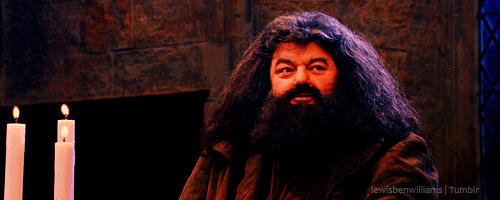 we – as the reader, the consumer, the responsible human – need to take it a step further. Two, three steps – a whole staircase. Why can't we have a transgender boy as a main character in a bestselling book? And no, his "journey" wouldn't be the focus of the story. Or a teenage girl who's raised by two fathers – and has boyfriend problems and homework stress just like her peers.
In small ways, there have been some milestones worth celebrating. For the last 20 weeks (as of April 19th), Jacqueline Woodson's memoir, Brown Girl Dreaming, has been on the New York Times children's bestseller list. Also on the list is Kwame Alexander's prose novel The Crossover, and Wonder by R.J. Palacio.
But is it enough? I ask myself this question often. That horse series book that is marketed towards girls, the one with the Lipsmackers ™ ad on the cover – does it matter that it probably will never end up on my children's bookshelves? Well, maybe if we all did that, it would be.
I am just one person, but I'll probably never stop suggesting those cupcakes books.
We all could use some sweetness, anyway.
That's it! Happy reading!